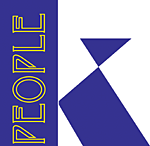 Fabio Perossini, Vanni Resta, Giovanni Caligo

Based in the UK but operating throughout Europe, in KPeople we have developed a substantial reputation for supporting a wide range of organisations to introduce more effective and efficient ways of working.
We have also worked extensively at Government level, especially within Italy and France, and have been heavily involved in the development and implementation of a number of national policy initiatives in the field of ICT strategy and Business Process Re-engineering.
Know more about KPeople.



Over the past years KPeople has taken part, and completed, in international R&D projects funded by the European Commission in different areas.
Read more about these projects.


The Seventh Framework Programme launched by the European Commission is arriving!
We at KPeople are about to start the work on new projects.
Learn more about the 7th Framework Programme.

Fabio Perossini, Vanni Resta, Giovanni Caligo

Lakeside House
London Heathrow Stockley Park
1, Furzeground Way
Uxbridge, UB11 1BD UK
Tel. + 44 208 263 2931
Fax + 44 208 263 2701
Internet www.kpeople.com
e-mail info@kpeople.com
Copyright © 2005 KPeople Ltd. All rights reserved.